Life + Wellness Coach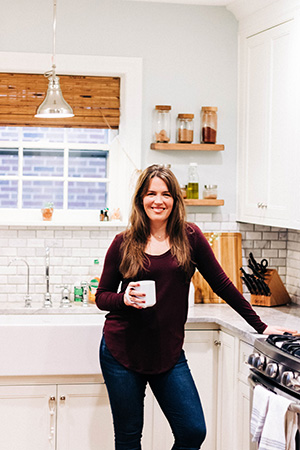 Hi, I'm Dina Haggenjos, mom of three, wife to Dr. Pete, Founder of Free WELL and a Holistic Strategy Coach for Life + Wellness.
I offer both individual and group coaching services (in-person and virtually) along with speaking and educational events.
My passion is helping women, and their families, empower their freedom to choose and create the life and wellness they desire with less restriction and more intuition. Living more holistically can be realistic and done in today's world; I like to help my clients connect the dots from where they are to where they want to be and how they want to feel.
From how you want to birth your baby to elevating your life and wellness, I help you connect to and understand your options, integrate lifestyle, environment, and nutrition changes, strengthen the mind-body connection, and carve your personal path forward to feeling and living well.
But I didn't always have a coaching practice. For over ten years I worked within a variety of research and organizational roles around the world, researching people to fuel innovation for large companies and mega-brands.
It was during my first pregnancy, with our twin girls, I turned that curiosity fully inwards and was forever changed. After that pregnancy and birth (I had my babies all at home), I knew I wanted to help empower women and their families and I've never looked back.
I became a Certified Integrative Nutrition Health Coach and launched my coaching business Free WELL. I understand the struggles between knowing what wellness is and actually feeling and living it – we are human after all. Free WELL clients are empowered with their nutrition, lifestyle, mindset, and health so they may FEEL well!
If you or someone you know is interested in Free WELL's services and offerings you can:
I hold a Master's degree from Miami University, & certifications from the Institute of Integrative Nutrition in NYC, Environmental Toxins, and I am an Evidenced-Based Birth® professional member, postpartum doula, and advocate for empowered care – I do not care where families birth their babies (home/birthing center/hospital/other) but I do care immensely that they feel empowered, supported, and in control of their body and options.
Want to empower your freedom to choose and create the life + wellness you desire with less restriction, more intuition?