Chiropractic for Sports Performance and Injuries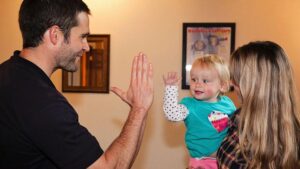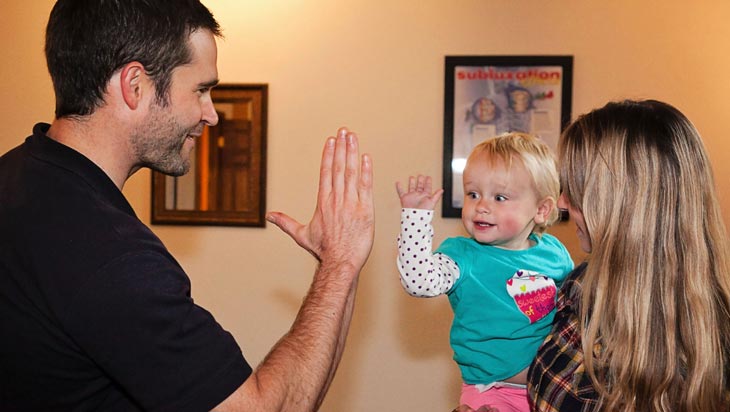 At Thrive we enjoy working with athletes to perform at their very best. This includes helping people return to their sport after an injury and also optimizing performance with wellness care.
In addition to working with the spine and nerve system, we also help people with commonly injured areas like the hips, knees, ankles, shoulders, and wrists. We determine which manual therapy techniques are best suited for the injury. We also teach rehab stretches and exercises to help the injured area heal and recover as quickly as possible.
Common sports injuries addressed with Chiropractic work
Shoulder pain and loss of mobility

Rotator cuff sprain/strain

Sprained ankle

Knee pain

Iliotibial band pain

Wrist injuries

Hamstring and calf injuries
Chiropractic care can benefit the performance of athletes
Research shows chiropractic care to benefit the performance of athletes. Many of our clients are active with exercise or sports and use chiropractic care to improve their performance.
Athletic performance in agility, balance, kinesthetic perception, power and reaction time all improved in a group of athletes receiving chiropractic care compared to a control group without chiropractic. (Lauro A, Mouch B. "Chiropractic Effects of Athletic Ability". Chiropractic: The Journal of Chiropractic Research and Clinical Investigation. 1991; 6(4): 84-87.)
Male college athletes showed significant improvements in muscle strength, long jump distance, and capillary counts after 14 weeks of chiropractic care. (Schwartzbauer J, Kolber J, Schwartzbauer M, Hart J, Zhang J "Athletic Performance and Physiological Measures in Baseball Players Following Upper Cervical Chiropractic Care: A Pilot Study" J Vertebral Subluxation Res. 1997; 1(4): 33-39.)
Significant improvement in reaction time following one adjustment. (Kelly DD, Murphy BA, Backhouse DP "Use of a Mental Rotation Reaction-Time Paradigm to Measure the Effects of Upper Cervical Adjustments on Cortical Processing: A Pilot Study" J Manipulative Physiol Ther 2000; 23(4): 246-252.)