Check out our New Website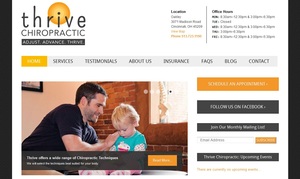 Take a look at our new website. We hope you will enjoy the new look and better functionality. You can easily check our hours from your mobile device or desktop computer. We will also be updating it with blog posts and events, as well as our Facebook page.

We are also pleased to announce that you can schedule massage appointments with Kelly easily through the link on our website. Of course Kelly will still be glad to take your call or email if you prefer those options.



A Little Meditation Goes A Long Way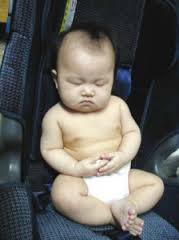 Participants in Mindfulness-Based Stress Reduction, an eight-week course developed by Jon Kabat-Zinn, showed unmistakable thickening of gray matter in areas of the brain responsible for memory, stress, and empathy in scans conducted after the program when compared to pre-program scans. Of note is that participants accomplished these remarkable results as meditation neophytes.

A takeaway from this article is that we're not stuck with the neural cards dealt us, we are capable of improving our cognitive and emotional capacities through mindfulness and how we choose to react to stressors.



Laughter-Release Program at Thrive

Join Fran Keogh, certified Laughter Yoga Leader, at 7:15 p.m., Wednesday, May 21. The goal of this program is spreading the spirit of laughter and well-being through tension-releasing laughter exercises, gentle breathing, and stretching. Numerous studies during the past 40 years have shown laughter to be highly beneficial physically, mentally, emo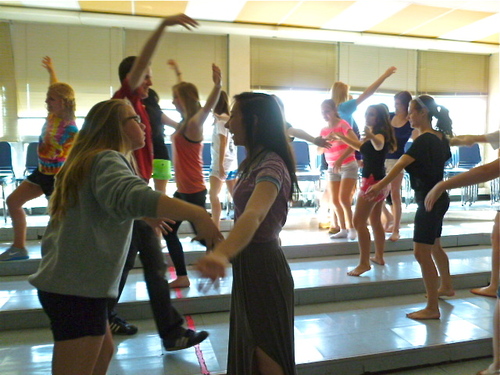 tionally, and spiritually. Laughter is fun, it reduces stress, improves lung capacity, circulation, and boosts the immune system, all good for your overall health. Dr. Seuss was right when he said "These things are fun and fun is good."

Fran describes what to expect:

Laughter Release (or Laughter Yoga) gives us "permission" to play and laugh uncontrollably for no reason! Laughter is well recognized for being very healing and therapeutic. It releases stress and helps people reconnect to themselves and others. Fran Keogh is a Laughter & Hatha Yoga Teacher and Certified Health Coach. Leading people in laughter is one of her passions! Dress comfortably and yoga experience is not required.

Please RSVP through phone or email to Fran directly if you wish to participate at: This email address is being protected from spambots. You need JavaScript enabled to view it. or 513-706-6303.

Which Whey Protein Option Will Work Best For You?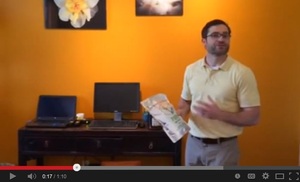 We carry two types of whey protein at the office for post-workout recovery and meal replacement. Watch this brief video to help you decide which whey protein will work best for you.




Cracking The Egg Labeling Code

It's difficult to keep up with the wording on labels of egg cartons these days. This article contains an all-encompassing infographic that will allow you to make an informed choice during your egg hunts.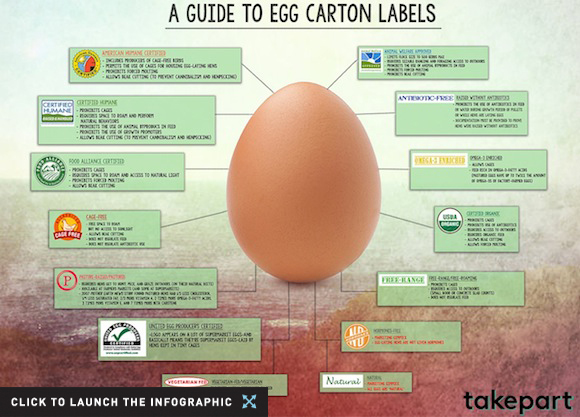 Why Your Due Date May Not Be When You Think

Read about the myth of the 'expected due date' for pregnancy.

Recipe of the Month: Paleo Stuffed Mushrooms
This recipe is from The Merry Sisters down under and shared by the good folks at fastPaleo. It's a great way to use up the fresh herbs from your kitchen garden.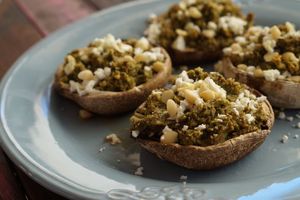 Shawna made these using crimini mushrooms, and it was very easy with a food processor. She had leftover stuffing and baked it in a ramekin so she suggests using larger portabellas, or bake excess in a ramekin.
She also would not do 1:1 dill to basil as per original recipe, would lessen amount of dill to 2 tablespoons - 1/8 cup.
Ingredients
4 larger button mushrooms

1/2 cup fresh dill

1/2 cup fresh basil

1/2 cup almond meal

1/2 cup walnuts

1 lemon, juiced

2 ounces crumbled feta cheese

2 Tbs olive or avocado oil

2 Tbs crushed macadamia nuts (or your favorite nut)
Directions
Preheat the oven to 400 degrees and line a baking sheet with parchment paper.

Remove and save mushroom stems and arrange mushroom caps on baking sheet. Combine stems, herbs, and walnuts in food processor and blend until fine.

Transfer mixture to a bowl and add almond meal, lemon juice, and 1 tablespoon of oil. Mix well.

Spoon the mixture into mushroom caps and drizzle with remaining oil. Bake for 10 to 15 minutes until the mushrooms are cooked through and the stuffing is getting nice and crispy. If you end up with extra stuffing, bake separately in a ramekin or oven-proof dish.

Top with crumbled feta and crushed macadamia nuts and serve.