Licensed Massage Therapist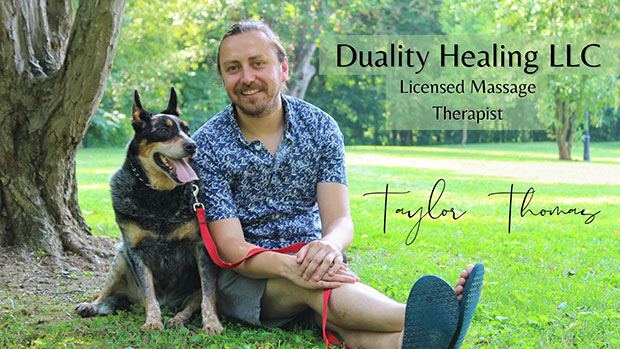 Hi, my name is Taylor Thomas. I am from Lebanon, Ohio. I graduated with a degree in Psychology from Eastern Kentucky University in 2016 and Massage School at SHI Integrative Medical Massage in 2021. My goal in having both certificates is to blend concepts of healing within the mind and body.
My intention with any massage session is to help the client's body reach balance and to heal itself. My technique is Swedish, with emphasis on MET assessment/techniques, craniosacral (balancing cerebrospinal fluid to relax the head, neck, and spine), TMD work (to help relax/work the muscles of the jaw, face, and neck).
Outside of massage therapy, I like to spend time with my blue heeler, Kinsey, visit my grandparents, go on hikes, or write. I hope to heal with you soon! Thanks for checking out my bio!
---
Appointments & Scheduling
Schedule online, call 513.532.4376, email, or visit my website to learn more.