Chiropractic Office Front Desk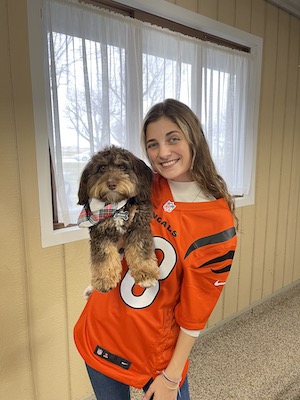 Hello, I'm Ki! I moved to the Cincinnati area in 2013 and am a graduate of Turpin High School and the University of Cincinnati.
In my free time, I enjoy roller blading, playing cards, and hanging out with my dog, Mixon!
Chiropractic care has been a huge part of my life — from my first visit as a colicky 6 month old baby to preventing myself from needing a shoulder surgery a few years ago — I enjoy working at Thrive to help others have positive experiences with chiropractic care like me!